It isn't easy to be a great (
) father, a gamer and a programmer (in my opinion).
But sometimes, when I'm not too tired, I had that feeling that said to me: The little angel is sleeping, now you can play. But with only 30 or 60 minutes it isn't easy to find the right game.
But after more than 16 month without gaming I fulfilled a childhood dream. I build a handheld, now I can play all my favourite old games. (final fantasy 7/8 for the psx, super mario for the snes, aladdin for the sega megadrive, asterix for the master system, pokemon yellow the the gbc, harvest moon for the gba, YuGiOh for the gba etc)
Yes, I build a
supergamegirl
, a handheld with a raspberry 3, 5000mA battery etc. =)
AND I AM HAPPPPPPPY! In the evening I can play in bed, when I travel with the train I can play ... yes that is luxury.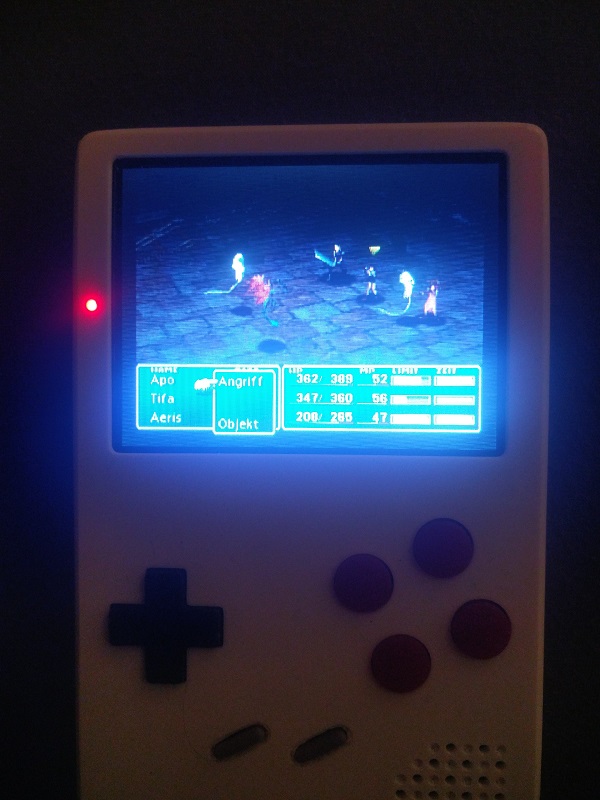 Next plan is to build a
Pigrrl Zero
. Why? Because I can =)