Once again a solid effort Spasi! I just sent off the business card mini-flyer for GDC and beyond pimping this major LWJGL announcement. Here it is (looks like the forum cut it off / it's also a link to the image):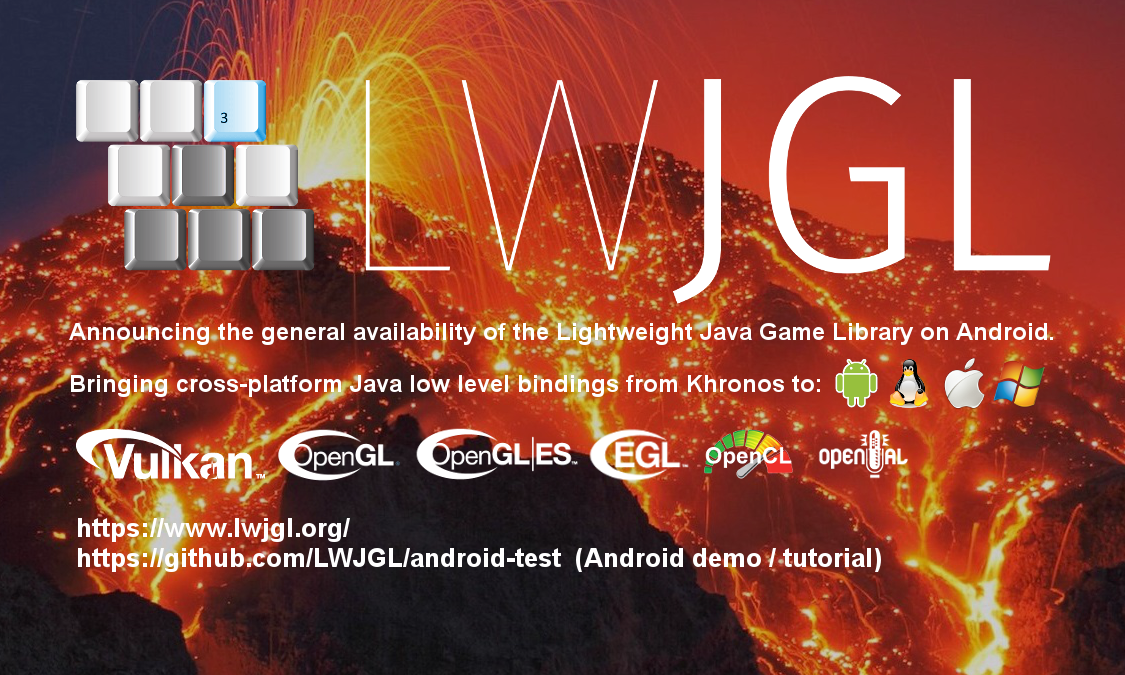 I'm going to beat the street and even bit the bullet further and upgraded to a full GDC pass so to not miss any bloggers and other press that might pick up a story. Fingers crossed! As mentioned in PM I'll try and get around to over the weekend creating an in-depth tutorial wiki entry with step by step picts.
Alright... dev on Android and beyond is going to be exciting from here on out!