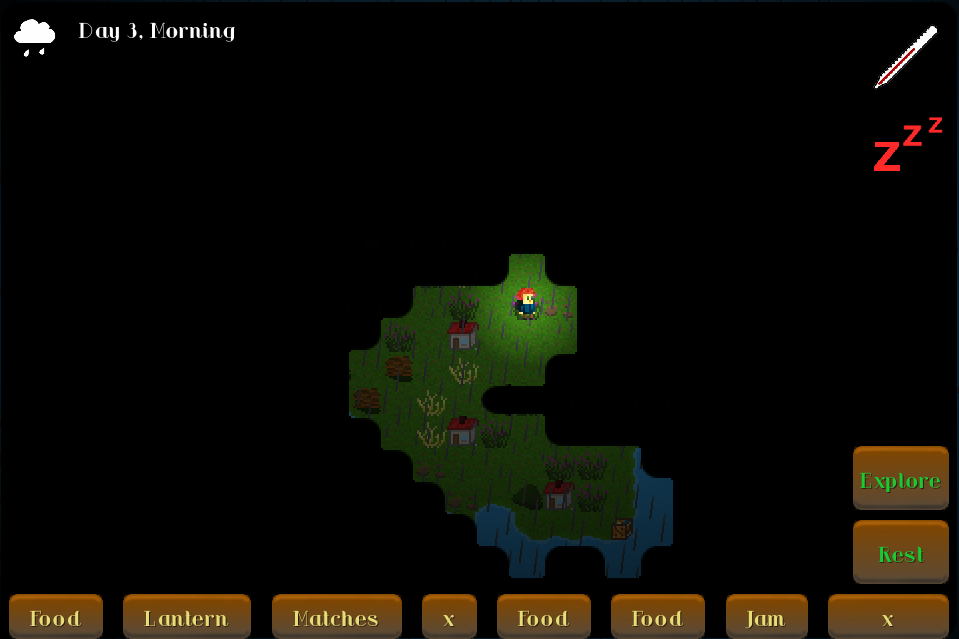 It's a survival-focused roguelike set on a small island. It's 1926, you're 13 years old and it is raining.
Random generation, meaningful choices and multiple endings!
I made this for the 7drl game jam ("make a roguelike in 7 days") with help of
@MaciejPrzerwa
.
Play it here
Also on Android!
Made with libgdx.