It's actually faster to create a FloatBuffer containing the matrix and then passing the matrix to the program as a uniform value. This is because shaders are run for every vertex/fragment, meaning that if you recalculate the matrix in the shader, then it's recalculated for every vertex/fragment. This is the same reason that matrix multiplication is better to be done on the CPU.
Oh and by the way, this is the orthographic projection matrix: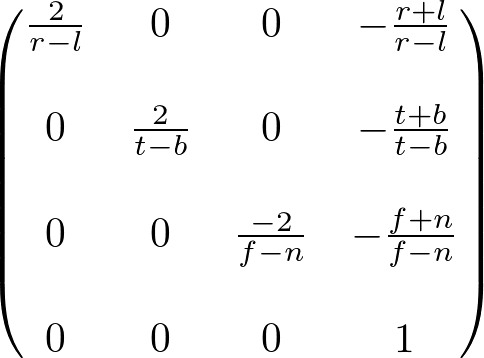 l
eft,
r
ight, etc.
The translation, scale and z-Axis rotation matrices are easy to find if you don't know them already.