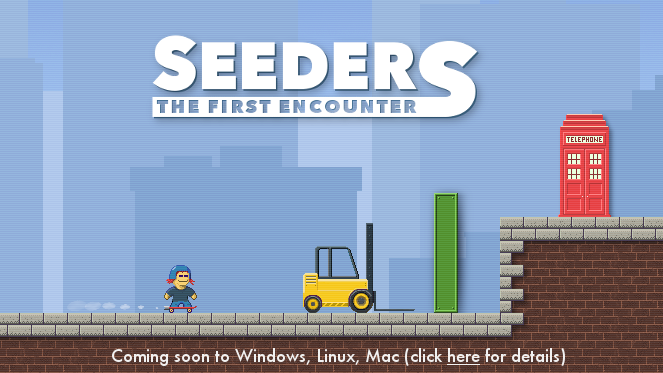 Ok, I finished the SDL2 engine which runs beside Java+libGDX engine. I will use SDL one for Windows/Linux/Mac and libGDX for Android and iOS. I had to recreate a lot of libGDX functionality myself in SDL, so now I appreciate what libGDX gives us out of the box much, much more. And I also hate that C++ does not allow
float f = 1f
, like Java does. I now understand why Notch was so angry that you have to write .0 everywhere.
In the meantime, I renamed the game to
Seeders
and fixed the levels (I got 19 complete puzzles now). My SDL version is a little bit ahead of libGDX currently as I work on the old laptop more often, so here's the first demo for the desktop and I'll polish the Android version later.
Demo build:
http://bigosaur.com/seeders-build2-setup.exe
If you prefer .zip file instead of installer:
http://bigosaur.com/seeders-0.91-windows.zip
LibGDX demo build for Android:
Coming in about a week or so, after I backport the code.
More screenshots and a video on Steam Greenlight page:
http://steamcommunity.com/sharedfiles/filedetails/?id=403676516
Please try the game. Any feedback is welcome.