I completed the background for the city levels. Here's what the game currently looks like: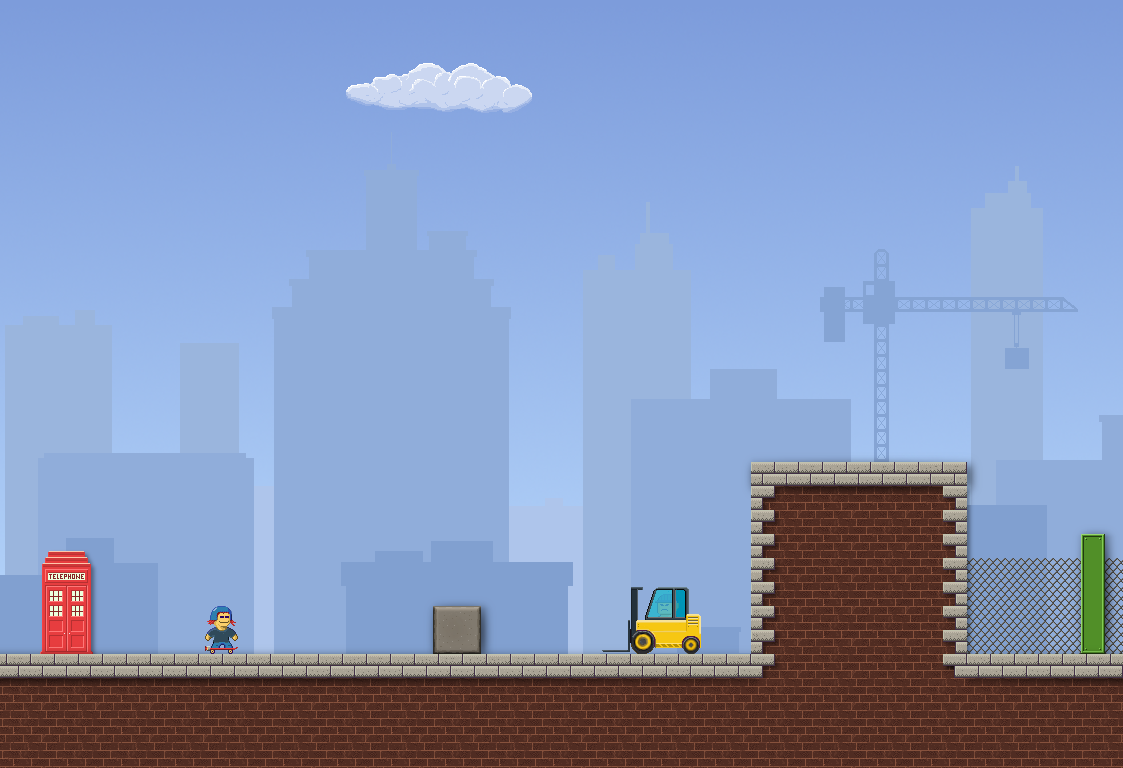 It currently completely unplayable because of all the new graphics and elements. I'll need to rebuild all the levels with new stuff.
UPDATE: There will be some delay before I post more stuff. Today I tried to run the game on my laptop for the first time, and it's got Intel integrated graphics that does not support OpenGL 2. Looks like it's a dead-end and I won't be able to use libGDX further. I want the game to run on anything, and to be able to develop when I'm on the move. Of the other libraries, I got experience with SDL, but that would mean translating everything to C++. I tried some other options, but no luck. So, I'll probably build dual code: C++/SDL for desktop version and Java+libGDX for Android/iOS version of the game. However, it seems that SDL lacks some features that libGDX has, so it might take me some time to add those first.