Lord of the Dark Castle is a casual turn-based retro style roguelike dungeon crawler with elements of strategy. Randomized levels, lots of skills without dependencies and lots of spells to cast. Challenging Monster AI - play it smart or die. The game is now final released at Steam and was done as Indie project by 1 single developer.
Check out Official Trailer here:
https://www.youtube.com/watch?v=YyWLejdCLw4
Get full game or free demo here:
http://store.steampowered.com/app/349460
Game Homepage
http://craze.se/lotdc/lotdc.php
Screenshot: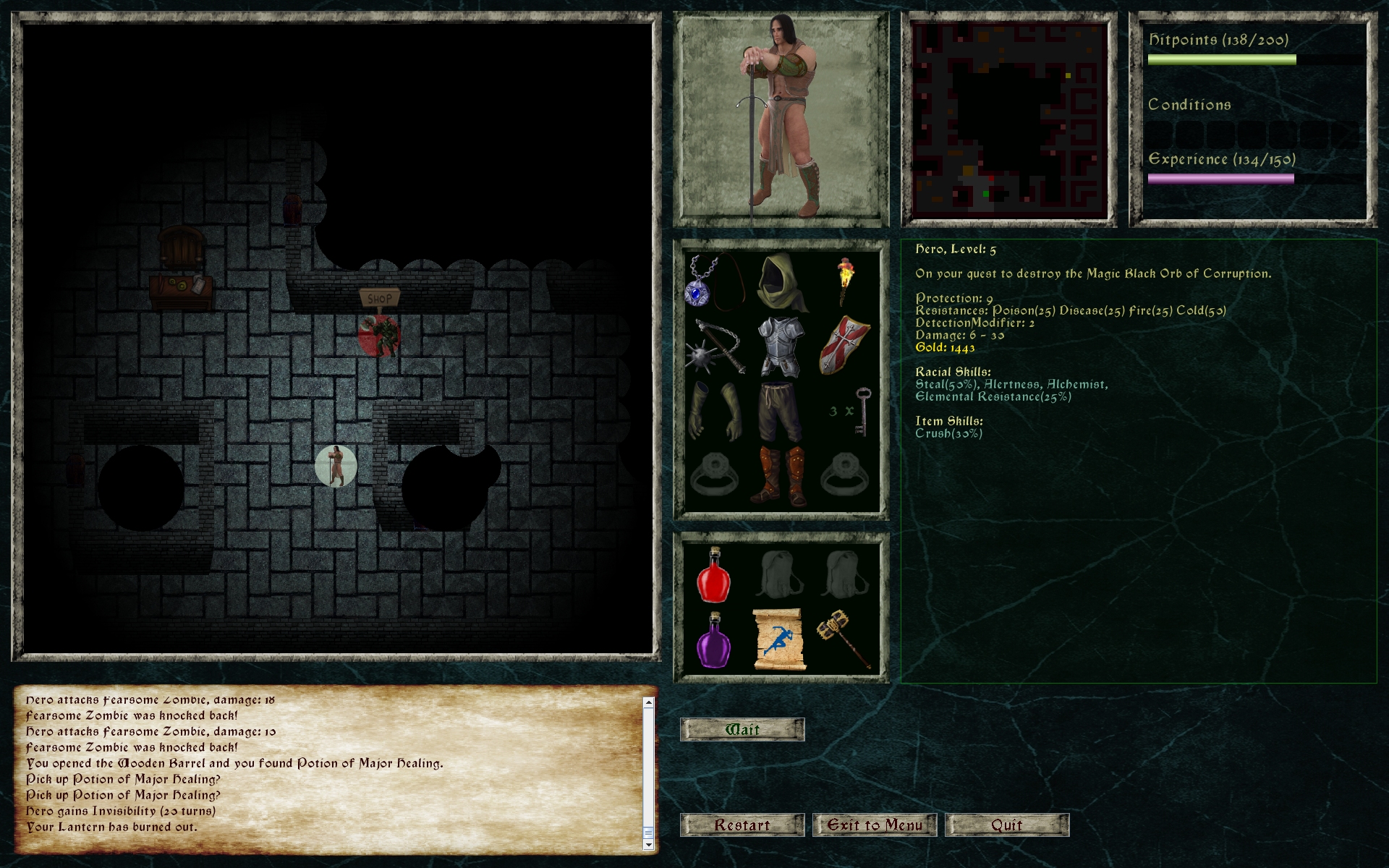 Geeky Code Stats:
Lines of Code: 45751
Java Classes: 286
Geeky Test Stats:
Simulated playtime (auto-tests) with Bots: 10 000+ hours
Reproducible Crash Reports since April (Early Access): 5 (all fixed)
Reproducible Crash Reports since Final Release: 0
Tech Discussion:
The game is supported on all Win/Mac/Linux platforms.
The game supports Steam Profile achievements, but only on Windows. It was tricky to solve because I had to use JNI. I couldn't get it to work easily on Linux and Mac OS because Steam API framework communication is needed, and it took a big effort to fix that for Windows. Even harder on Mac/Linux, and I don't have a Mac to verify on.
Best Regards
/Christian Andersson @ Craze Creative Studios