Here is a little engine demo for a game I've been working on the past few days. I have named it Little Chugger: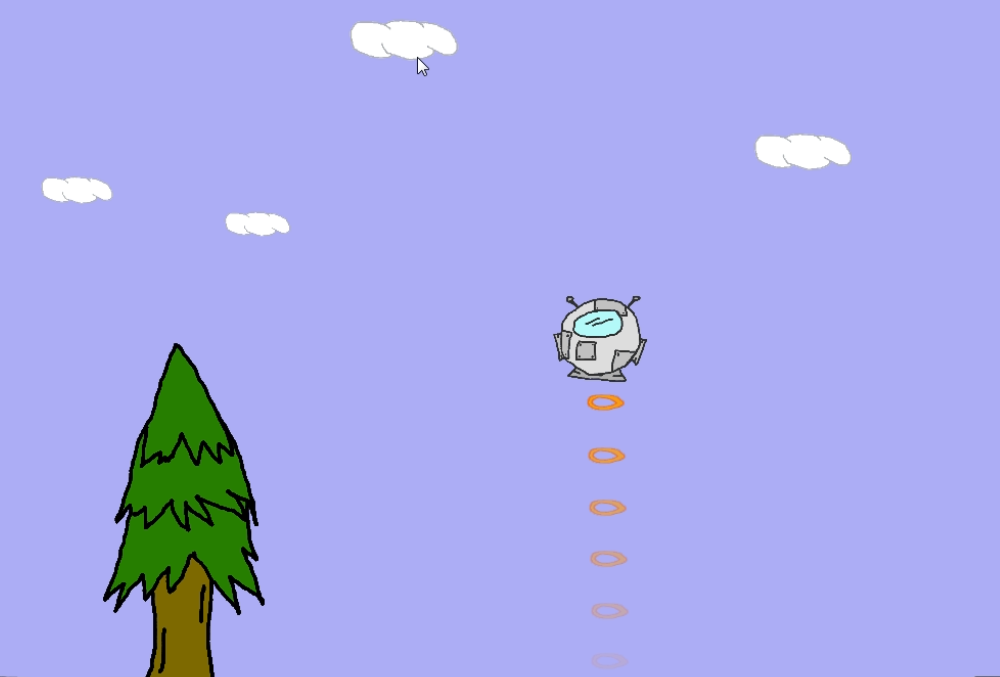 Propel your ship forward with the Up arrow key, rotate your ship with the Left and Right keys.
This is a pretty generic spaceship game engine with a few features I'm proud of.
The demo shows off a few key themes:
-Clouds/Stars are shown at different depths and scroll at their appropriate speeds. This creates an good sense of depth.
-As you get higher, the sky gets darker and darker until eventually you reach outer space where it is pitch black.
-As you get higher, the force of gravity continues to get weaker until you reach zero gravity in outer space.
Here's a quick video demo:
http://www.youtube.com/watch?v=gJa4qceHh6Q&feature=youtu.be