Trying it right now...
Issues so far: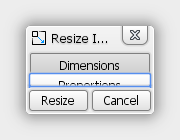 Damn. I thought I fixed that a while ago. Seems to only do it on some machines.
About the name:
Never thought about that. SEO was never something I was concerned about. I'll see how it goes over the next few weeks or so.
Honestly, if the biggest problem is people having a hard time searching for it, it will mean I've succeeded at my task of making a good editor.